As stated in my first post my goal is to complete the US Sega Console library. With that goal in mind I posted a Running Tallies Section on the side of this blog for you guys to see my progress. I slacked for a good long while on updating them, but that is taken care of now. I have also been doing a lot of research and I noticed my numbers were off on a few systems so I have adjusted them. While it is nice to have numbers, I thought it would be even better if you could see my lists so I am posting links to the google docs . After the links you will see a brief explaination of how I arrived at my numbers and what my criteria are.
Sega Master System
Sega Genesis
Sega 32X and Pico
Sega CD
Sega Saturn
Sega Dreamcast
To have a complete set for me that means one of every game title for each Sega System. Why the distinction? Well lets look at the Sega 6 pack.
and
Compilations
in general:
This compilation has several great titles in it, and all of them were individually released. This means to complete my set I need one of each of the 6 games listed and The Sega 6 Pack. I feel like most collectors view it the same way I do but I know a few who don't. Now lets consider variants like Raiden Trad for the Genesis. It came with two covers because Big Net decided to rerelease it with more exciting art.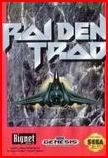 Variants:
variants it is the same title, so I wouldn't have to pick up both versions (but I will) for it to count for the complete set. For the Genesis I also excluded the Mega Hit, Video Game Classics, and Sega Classic Series games. While I consider them additional games or subsets at the very least some collectors feel they are just variants. If I find some others that strongly disagree I will reincorporate them. In the alpha tabs on the Genesis list these games are listed.
Not For Resale titles
: These are also not counted toward the final number, unless NFR was the only way in which the game was release an example would be Daytona USA NetLink Edition.
I hope this clears up how I got my numbers, also you guys should note that for the Sega Saturn I counted the two games that came with the Netlink modem as individual titles.
These list aren't prefect I am sure of that, so if you see some errors or something I missed feel free to let me know and I hope this helps.